The Frightmare Compound Haunted House
September 15th - November 4th, 2023

---
TICKETS ALSO AVAILABLE ONSITE
Calendar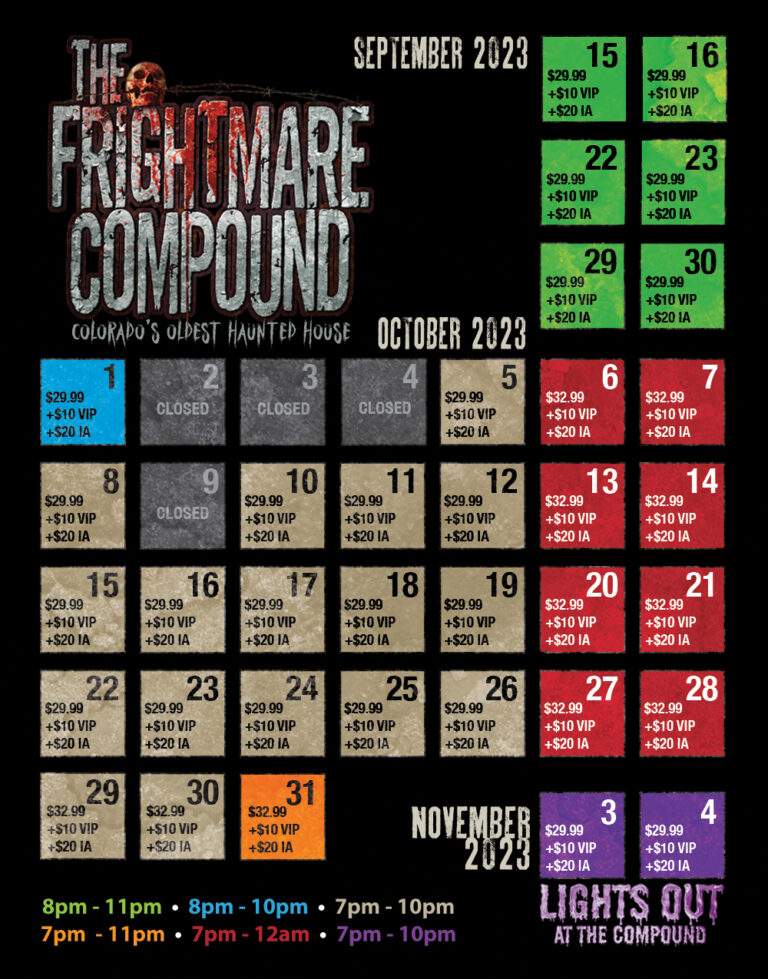 Click to Enlarge
Opening Weekend
September: Fri-9/15 & Sat-9/16
Open 8pm to 11pm
September Dates: Fri-9/22 & Sat-9/23
Open 8pm to 11pm
September Dates: Fri-9/29 & Sat-9/30
Open 8pm to 11pm
---
Closed Dates
9/17 to 9/21, 9/23 to 9/24, 9/26 to 9/28, 10/2 to 10/4, 10/9, 11/1 to 11/2
---
Halloween Day
Tuesday (10/31)
Hours: 7pm-11pm
---
Lights Out Event
Friday (11/3), Saturday (11/4)
Hours: 7pm-10pm
---
Buy Tickets
Hours of Operation
Sun - Thurs
7:00 p.m. - 10:00 p.m.
Fri - Sat
7:00 p.m. - 12:00 a.m.
October Opening Weekend
Mon-10/1
Hours: 8pm to 10pm
Halloween Day Hours
(10/31)
Hours: 7pm-11pm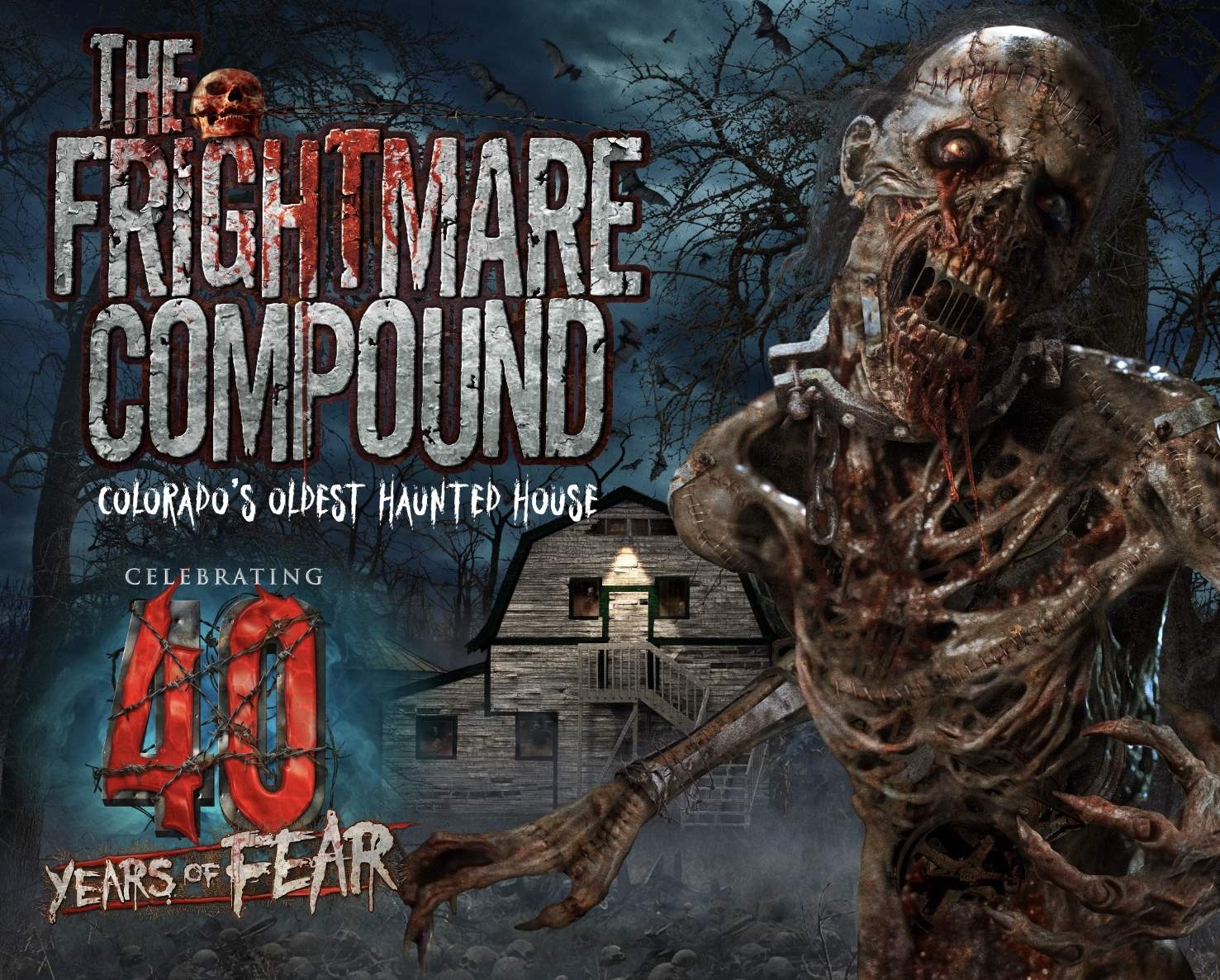 The Frightmare Compound is a playground for those who crave fear and excitement. Coming to see us means you're prepared to have your senses fail you. If you think you're up for the challenge, then come to our compound filled with lost souls and terrors wandering the property. For those of you who plan to visit us this Halloween season, see our opening dates and times above.
Amplify Your Fright With Our Halloween Attractions near Denver
---
Terror lurks on the grounds of The Frightmare Compound as you make your way through the scariest horror house near Denver. Even the bravest of souls have whimpered at the sight of the monsters, ghosts, and unexplained roaming around the grounds. You'll find unimaginable terrors behind every corner. Whether you're ready to escape an infamous serial killer at our mini escape rooms, commemorate your experience at our monster museum, or face death head on with our coffin simulator, we have the haunted attractions that'll satisfy all.